Arsenal were one of the clubs seriously linked with a move for Andrei Arshavin when he excelled at the Euro 2008 tournament. Arshavin missed the first two games due to injury and he made up for lost time with his performances on his return from suspension at the tournament as he helped Russia to the semi-finals.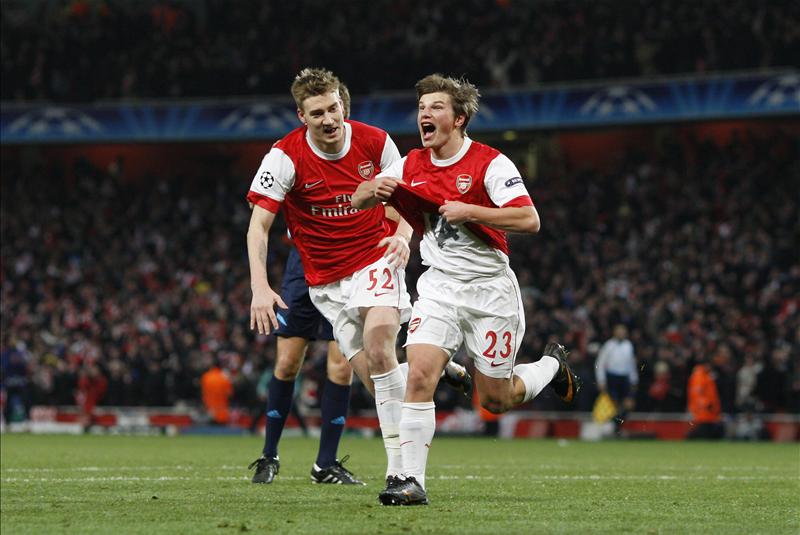 The Gunners didn't get their man until the 2009 winter transfer window. Andrei Arshavin joined Arsenal from Zenit Saint Petersburg in his native Russia for an undisclosed fee believed to be around £15m. He was given the number 23 shirt at the Emirates Stadium thus becoming the next recipient of the number after club legend Sol Campbell.
Arshavin was unable to play for Arsenal in the Champions League during the second half of the 2008/09 season as he was cup-tied having played for Zenit in the first half of the same season.
Arsene Wenger gave Andrei Arshavin his Arsenal debut during the Premier League clash with Sunderland on February 21, 2009. He was unable to stop the game from ending in a goalless draw.Arshavin made his first major Premier League contribution for the Gunners when he provided the assist from a 38th minute free-kick for Ivorian star KoloToure to score the second goal during the 3-1 victory over West Brom on March 3, 2009. Eleven days later, he scored his first Arsenal goal during the 4-0 home win over Blackburn Rovers in the Premier League in the addition to the assist for the Emmanuel Eboue goal.Arshavin scored the opening goal during that Blackburn Rogers game, while Eboue was responsible for the third goal.
Andrei Arshavinproduced his best performance in an Arsenal short when he scored all four goals during the 4-4 draw away to Liverpool who were after the league title. The home draw to the Gunners put a big dent to their Premier League title challenge. In the end, Liverpool were beaten to the title by arch rivals Manchester United. For Arshavin, he became the first away player to score four league goals at Anfield since Dennis Westscott scored four times for Wolverhampton Wanderers in 1946.
Arshavin was an Arsenal player until 2013 when he re-signed for Zenit Saint Petersburg permanently.