Former Arsenal player Andrei Arshavin seems to have found a success once again, but withKairat Almaty.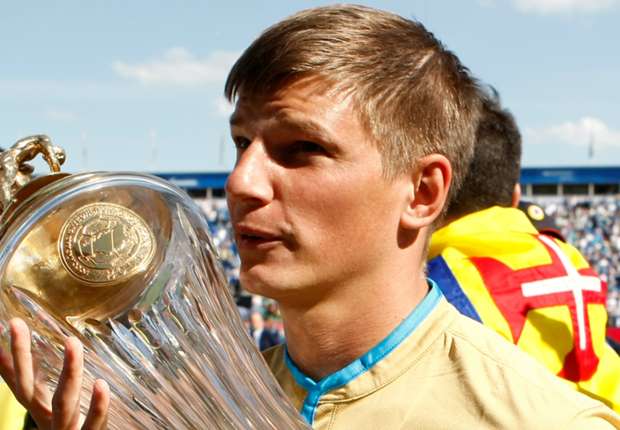 The 35-year-old left Kuban Krasnodar last season after being disappointed with the limited number of first-team opportunities that he was experiencing at the club. He even threatened to quit football at the end of the campaign if he did not find any potential suitors. Former Russian national team assistant managerAlexandrBorodyuk, who worked alongside GuusHiddink, brought in Arshavin after some convincing. It was during the time of Hiddink with Russian national team that Arshavin emerged as one of the top players.
AlexandrBorodyuk has been able to recreate the magic within the 35-year-old, who was able to get the club to a second-place finish in the league by scoring eight goals. The club was finished as winners of the Kazakh Cup.
Almaty were so convinced about the impact of Arshavin that they offered the player another year on his contract, which has been happily accepted by the former Arsenal winger. Arshavin has revealed that the presence of Borodyuk was a major factor in convincing him to move toAlmaty. The 35-year-old has also revealed that he always wanted to play for Barcelona, who are his dream outfit. In terms of the major European leagues, Arshavin spent a couple of seasons at Arsenal.
"I haven't played for that many teams.But at Kairat, the manager factor was quite important. I didn't think any manager would want me, but Borodyuk knows me well as a player and as a person. When I signed for Kairat, he believed in me more than I did. I always wanted to play in Europe, and I've managed to do that. Maybe it wasn't my ideal team – the one I really wanted to play for was Barcelona, who I have followed since I was a child," said Arshavin.